CANTINE SGARZI LUIGI 
The first official recognition of the wine Sgarzi family date back to 1933 when Luigi Sgarzi had a small cellar that was used, with barrels and horses, the famous Bolognese taverns. To give continuity was first the son Vincenzo and his grandson Stephen, who in the late 70s after finishing his studies, he began to gradually enlarge the production capacity of the cellar. Stefano Sgarzi has focused mainly on the export, not only to promote the product of their own vineyards, but with the winning idea to distribute the world's best wines of our country and also to use innovative packaging alternative to glass.
Today, just a glance to see that the seat of Sgarzi Wineries in Castel San Pietro Terme combines the roots to the future: on the one hand, surrounded by vineyards, the house where he lived the family from the first half of the twentieth century and there next to the new headquarters, strikingly modern, with spaces for the display and the underground to the barrel, with a great laboratory and new offices, with a vaulted roof completely covered with photovoltaic panels and the meeting room located on a turret overlooking the plain.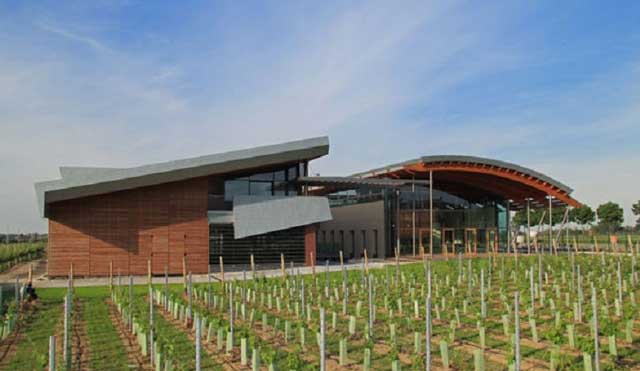 Wines
From Cantine Sgarzi Luigi