Domaine Céline et Frédéric Gueguen
Born into families of winegrowers, Céline and Frédéric embarked on their own adventure in 2013. They created their Domaine nestled in the heart of the Chablis vineyard . The 36 hectares of vines are mainly composed of Chardonnay grapes in the Burgundy and Chablis appellations. They also produce Sauvignon grapes (AOC Saint-Bris), Pinot Noir with AOC Irancy, Aligoté, and Sacy, a rare grape variety. With a deep attachment to the roots of their families, they are building a new Domaine with a wind of freedom. Céline and Frédéric, in turn, write a new page in the history of wine.
In 2013, when they had been working for 10+ years within the family estate of Jean-Marc Brocard ,  the decision was made to chart their own path. While one of Céline's brothers took over the reins of the Brocard winery from their father, Frédéric and Céline decided to establish their own winery. Their story nevertheless remains a family story, because Claudine Petit, (Céline 's mother) entrusted her with her own vineyard in 2014, located in the lands of Auxerrois: Saint-Bris, Burgundy, Burgundy Aligoté, Burgundy Pinot noir, a variety of grape varieties unique to Burgundy!
The Domaine's Chablis terroir extends over a Kimmeridgian subsoil formed in the Jurassic era. The vineyards have clay-limestone soils which are perfectly suited to the development of the vine in order to have a naturally limited production. Limestone and marl from the middle and upper Kimmeridgian cover the most qualitative sectors of the appellation. This geological unit, rich in small fossil oysters (Exogyra virgula), represents the historical delimitation of the Chablis region. The soils can be relatively deep, on a marly substrate, or close to the source rock and made up of small pebbles.
Domaine Gueguen is currently in Organic conversion, since the 2020 vintage with the final certification confirmed for the 2023 vintage! The management of the vineyard, carried out by Frédéric Gueguen, aims to integrate the vine into its environment, the winery practices a reasoned approach to viticulture and sustainable agriculture and has been certified High Environmental Value (HVE) at level 3 since 2018.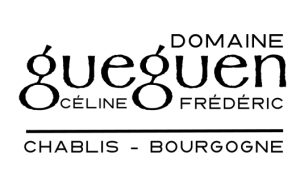 Céline et Frédéric Gueguen
Stile Brands
1528 Commercial Drive,
Vancouver, B.C.
Canada, V5L 3Y2