DOMAINE GAYDA
Situated in the foothills of the Pyrenees, surrounded by its vineyards, Domaine Gayda is a Languedoc destination 25 km southwest of Carcassonne, in the village of Brugairolles.
Known traditionally for its large area of vineyards producing volume table wines, things have changed rapidly in the Languedoc over the last ten years, and Domaine Gayda has been at the centre of it. The area is blessed with many exciting 'terroirs', diverse in soil types, aspect and climate. This diversity is Gayda's opportunity to not only grow grapes of outstanding quality in its own vineyards, but to work with partner growers throughout this beautiful, diverse region of France.
Domaine Gayda has a passion for the traditional 'cepages' grown across the many diverse soils and climates of their vineyards. While the grapes are rooted in tradition, the winery itself is all about the 'new', with investments in state-of-the-art equipment and technology, with wines that are full and flavourful to appeal to today's consumers.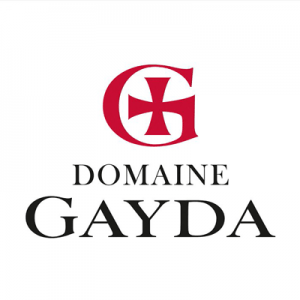 Tim Ford and Anthony Record
Stile Brands
1528 Commercial Drive,
Vancouver, B.C.
Canada, V5L 3Y2