Please enjoy these limited time offers for April 2018
*Prices may vary depending on retailer


As seen in TASTE Magazine
Winter edition 2018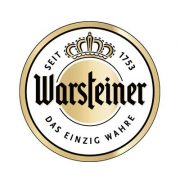 Warsteiner Premium Double Hopped
(Tall Can)
NOW $1.99!
SAVE $9.60 PER CASE
Twice hopped with the legendary Bavarian aroma hops "Hallertauer Perle" and "Hallertauer Tradition." Delivering a perfectly balanced, refreshing taste with a mild, distinctive hoppy bitterness. Subtle bottom fermenting yeast tones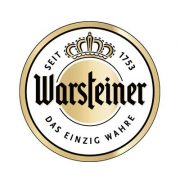 Warsteiner Premium
(Tall Can)
NOW $8.99!
SAVE $6.00 PER CASE
The malt for Warsteiner beer is manufactured from top-quality brewing barley cultivated from well-known German producing regions and from Champagne, which enjoy optimal climatic and soil conditions. The light golden yellow colour of WARSTEINER Premium Verum beer is obtained thanks to none other than the finest ingredients and an especially gentle, careful brewing process.
Warsteiner – Grapefruit Radler
NOW $2.99!
SAVE $9.60 PER CASE
Easy drinking Radler with aromas and flavours of grapefruit, orange, and lemon. Refreshing, nicely balanced with a mild hoppy taste and a clean finish, mixing crisp tartness with hints of sweetness.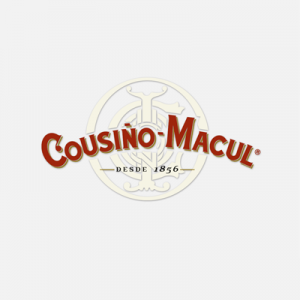 Vina Cousino Macul Antiguas Reservas Cabernet Sauvignon 2014
NOW $17.49!
SAVE $12.00 PER CASE
"A very impressive red…with tobacco, cassis and graphite notes, smooth tannins and subtle oak integration." 93 POINTS / TIMATKIN.COM
Cremant De Bordeaux Cuvee De L Abbaye Brut Rose N/V
NOW $18.99!
SAVE $12.00 PER CASE
"Vital, balanced, tangy. Notes of beeswax, straw flowers, mineral and pine give way to marzipan, coriander, jasmine and hints of tangerine…Crunchy white fruits, lemon balm, smoke and mineral flavours. Impressive vitality." 90 POINTS ~ DAENNA VAN MULLIGEN / WINESCORES.CA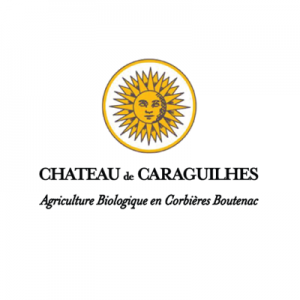 Chateau De Caraguilhes Domaine de L' Olivette rouge VDP 2016
NOW $14.99!
SAVE $12.00 PER CASE
"Savoury, juicy, honest. Rustic, it delivers aromas of tangy red fruits, garrigue, leather, tobacco and pencil shavings. The palate is juicy and earthy; with bright red berries, spice, cocoa, tealeaf and earth. It's an honest wine, and best suited to food."  89 POINTS ~ DAENNA VAN MULLIGEN / WINESCORES.CA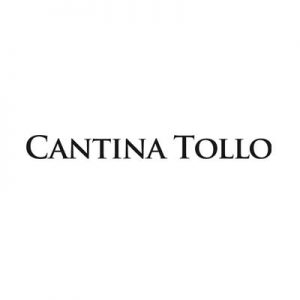 Cantina Tollo Colle Secco Rubino Doc 2013
NOW $15.49!
SAVE $18.00 PER CASE
"Supple, expressive, attractive. Expressive aromas of strawberries and fennel fronds, cherries and mocha, pipe tobacco and leather…Supple and bouncy, with plenty of fruit and attractive spice flavours guide the palate. It is a solidly constructed and medium-bodied red with notable acidity, which is perfect for pizza, or pasta night." 90 POINTS – DAENNA VAN MULLIGEN / WINESCORES.CA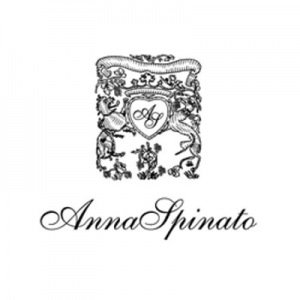 Anna Spinato Organic Moscato N/V
NOW $14.99!
SAVE $12.00 PER CASE
"Fun, Organic, Lively. A pristine nose of apricots in honey, white raisins, candied grapefruit peel and lychee lead to an equally expressive palate. It has a pronounced mousse and lively acidity to tame the sweet stone fruit and honeyed palate. Fragrant representation of this variety."
DAENNA VAN MULLIGEN / WINESCORES.CA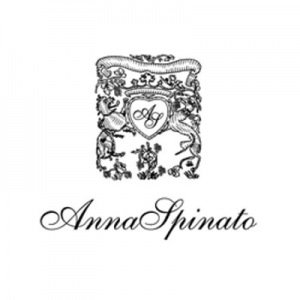 Anna Spinato Organic Rose' N/V
NOW $14.99!
SAVE $12.00 PER CASE
"Lively, Flirty…Offers juicy strawberry, raspberry and sour cherry aromas alongside purple flowers, blood orange and honey. It has a lively bubble and a kiss of sweetness with berry and citrus flavours. It's approachable, has an eye-catching package and doesn't take itself too seriously. Great value, organic and suitable for vegan diets."   DAENNA VAN MULLIGEN / WINESCORES.CA
Cusumano Nero D'Avola Terre Siciliane IGT 2015
NOW $15.99!
SAVE $12.00 PER CASE
"Muscular, ripe, supple. Smoky and muscular character with a comfiture of
sun-ripened black fruits, espresso, grilled meats and spice. Toasted and earthy, dense and ripe. Sweet black fruit and sarsaparilla lift the palate…Expect great structure and excellent acidity to add levity."
91 POINTS ~ DAENNA VAN MULLIGEN / WINESCORES.CA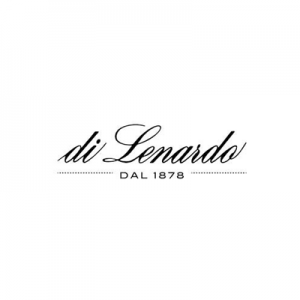 Di Lenardo Pinot Grigio IGT 2016
NOW $16.99!
SAVE $12.00 PER CASE
"The bouquet is very pleasant with a good array of varietal aromas such as pear Williams, banana, apricot and Acacia flowers. This wine is reminiscent of pear syrup and quince peel. Medium-bodied with crisp acidity, good structure and rich flavours of apples and almond."
93 POINTS / VINOUS.COM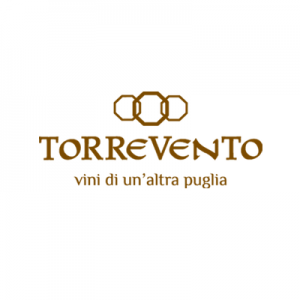 Torrevento -Torre Del Falco Nero Di Troia DOCG 2014
NOW $16.99!
SAVE $12.00 PER CASE
"Pretty ensemble of primary fruit aromas as a result. Beyond the wild berry and bitter cherry aromas are earthy notes of beets, black olive and terra-cotta. The wine is nicely intense, rustic and authentic." ROBERTPARKER.COM           GOLD MEDAL ~ MUNDUS VINI 2016
Argiolas Vermentino Di Sardegna Costalmolino
NOW $17.99!
SAVE $12.00 PER CASE
"Fragrant, zesty, charming. My go-to Italian white, this fragrant variety is at its best in Sardinia. Pretty aromas of golden fruit, Meyer lemon and green almonds, macchia (Mediterranean shrubbery) and honey with a mineral core. It is fresh and boasts an oily weight and tangy/zesty demeanor."
91 POINTS / DAENNA VAN MULLIGEN / WINESCORES.CA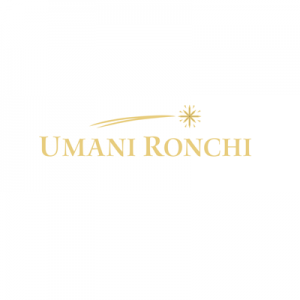 Umani Ronchi Casal Di Serra Verdicchio Dei Castelli Di Jesi DOC 2016
NOW $17.99!
SAVE $12.00 PER CASE
"Restrained, pristine, vibrant. This Verdicchio hails from the specific Castelli di Jesi DOC in Marche on the Adriatic side of Italy. It is a mineral-driven wine with distinct saline, green almond, tangy lemon and white flower aromas. It is pristine; it is restrained, juicy savoury. A definitive food wine with great weight." 91 POINTS / DAENNA VAN MULLIGEN / WINESCORES.CA
Leitz Weingout Dragonstone Riesling
NOW $17.99!
SAVE $12.00 PER CASE
"Racy, tangy, classic. It is a consummate Riesling, done in the tangy style I prefer. Notes of slate, crunchy green apples, apricot jelly, lime and marmalade spin into a palate that is racy, snappy and dry with a lengthy mouthwatering finish. Nailed it!" 91 POINTS / DAENNA VAN MULLIGEN / WINESCORES.CA
Two Hands Angel's Share McLaren Vale Shiraz 2014
NOW $26.99!
SAVE $12.00 PER CASE
"While there are no half measures with the weight or shape of this wine,  it has a touch of elegance running alongside its blackberry, blood plum and dark chocolate fruit; the tannins wait until the last moment to join forces with the oak to speak clearly of the long future ahead.  Great value." 94 POINTS / JAMES HALLIDAY / WINECOMPANION.COM.AU
Two Hands ' Sexy Beast" Cabernet Sauvignon 2015
NOW $26.99!
SAVE $36.00 PER CASE
"Impressive, with a plush, seductive and succulent body, offering sink-your-teeth-into-them flavors of black cherry, blackberry and plum, accented by details of dark chocolate, rose petal  and savory." 93 POINTS / WINESPECTATOR.COM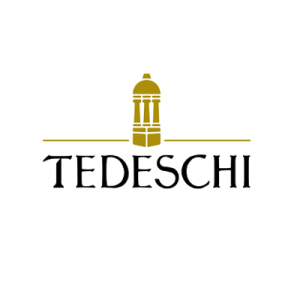 Tedeschi Amarone Della Valpolicella DOCG
NOW $51.99!
SAVE $36.00 PER CASE
"Pretty violet and spice notes accent this rich red, set in an elegant frame, showing saturated flavours of black cherry coulis, herbes de Provence and fig cake layered with fine, dusty tannins." 91 POINTS / WINESPECTATOR.COM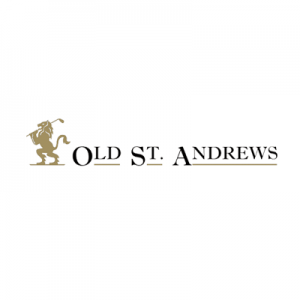 English Harbour Rum 5 Years Old
NOW $33.99!
SAVE $12.00 PER CASE
"The bouquet sparkles with notes of bark, oak, brown sugar, bacon fat, sautéed banana and maple. The palate entry is creamy, toffee-like and silky; the midpalate offers flavours of pastry, chocolate fudge, nougat, chestnut and honey…" 98 POINTS / WINEENTHUSIAST.COM ~ 'BEST BUY'