McCONNELL'S IRISH WHISKY
In the late 1700s to early 1800s, professions such as 'spirit dealers 'and 'grocers 'were commonplace. Hugh McConnell (John and James McConnell's father) was listed as a grocer and spirit dealer.  After Hugh's untimely death, his widow Eleanor was left with three very young children. Eleanor continued the business, appearing in Martin's Trade Directory as a 'rectifying distiller' in 1841.
To meet increasing demand, J & J McConnell open a new distillery complete with a brewery on reclaimed ground on the southern side of the River Lagan. This area known as the Ravenhill Road became included in a rapidly expanding Belfast. The distillery was known as Cromac Distillery.  Wells in the Cromac area were the source of pure alkaline-free water. Cromac aerated water and ginger ale could be found in every major city in the world. McConnell's took great pride in the use of the Cromac name.
Unfortunately in 1909, a major fire, one of the largest on record in Belfast at the time broke out on Tuesday 20th April. Stacks 3 and 5, i.e. all of McConnell's warehouse on Dunbar Street was burnt to the ground. Half a million gallons of whiskey were destroyed. Loss was officially estimated at £200,000.  However, in a later press statement McConnell's showed great resilience, saying that their other five bonded warehouses and distillery were unaffected. It wasn't until Prohibition in the US in the 1930s that McConnell's finally closed its door.
Belfast Distillery Company, the venture behind McConnell's Irish Whisky, was established with a single goal: Restoring the Legend. And we're well on our way.  We have triumphantly revived McConnell's, a brand that dates back to 1776 and which is once again finding great success across the city, from its local pubs to its most prestigious bars.
It is also winning international awards and building the profile of our portfolio in global spirits markets, including the US, Canada, Australia plus of course the major Irish whiskey markets in Europe.  And most excitingly of all, we're only getting started.
By the early years of the 19th century, in terms of volume alone, Belfast had far outstripped those other great centres of Irish distilling, Cork and Dublin.  McConnell's was at heart of that success story. And it will be again.
We truly are shaping the rebirth of distilling here in Belfast. The reality is there are currently no active distilleries in the city. But that is about to change.  Our ambition is to build a world-class visitor experience in one of the city's most historically important sites – showcasing a great Ah, you noticed that. Good for you. Well, yes, there's a convention that the Irish spirit is spelled 'whiskey' and Scotch as 'whisky'. The practice dates back to the 19th century, when Irish distillers introduced the spelling to differentiate their product from that of Scottish makers, who were beginning to have significant growth in the market.
But it is just a convention.  'Whisky' is the form that was traditionally favoured by McConnell's, and today we honour that tradition – proudly and distinctively spelling our product just as we always have. With no 'e'.  Belfast tradition that is alive and flourishing once again.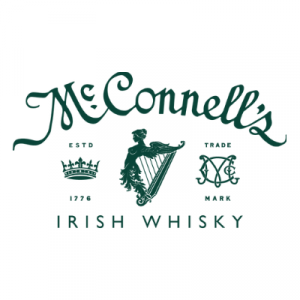 Stile Brands
1528 Commercial Drive,
Vancouver, B.C.
Canada, V5L 3Y2