D1 
D1 London Spirits is a range of luxury spirits by D.J. Limbrey Distilling Co. which blend traditional distilling craft with contemporary art.
D1 London Gin is a multi-award winning smooth and versatile gin which includes a daring kick of nettles that balances fruit flavours and aromas. The reversible bottle provides a clear canvas for the iconic 'Floral Skull', from the series of artworks by international artist Jacky Tsai, originally made famous by Alexander McQueen.
D1 Potato Vodka is a spirit of outstanding character that combines delicious creamy smoothness with the diverse cultural references of Jacky Tsai's Stained Glass Skull. Delectable over ice and matchless in a martini, D1 sets a new benchmark for luxury vodka.
DISTILLATION
Potatoes are recognised by the world's leading bartenders as the ultimate vodka base. During its second distillation, vapours are elevated through a series of seven column stills to a height of 40 metres. As it ascends, the potato spirit passes over 2,000 purification plates. The result is a creamy, smooth spirit that is so pute, we bottle without filteration.
Nose: Toasted sourdough bread, sage, melted butter on Jersey Royals, earthy and vegetal.
Palate: Salted butter, bitter chocolate 80%, sweet fig and wild honey, hints of herbs de Provence.
Finish: White chocolate, double cream, Szechuan pepper.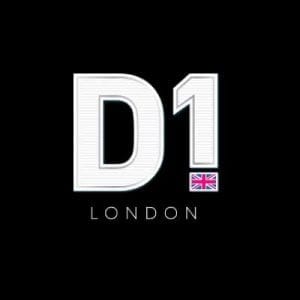 D.J. Limbrey Distilling Co. Ltd
Spirits
From  D.J. Limbrey Distilling Co. Ltd
Stile Brands
1528 Commercial Drive,
Vancouver, British Columbia
Canada, V5L 3Y2
Office Hours
Mon-Fri: 9:30-18:30
Sat-Sun: closed