FATTORIA VITICCIO 
The Viticcio Estate stands amidst a rustic complex, charmingly situated on the gentle hillside overlooking sloping vineyards above the picturesque ancient town of Greve in Chianti, lying midway between Florence and Siena in the heart of the Chianti Classico region. Its founder, Lucio Landini, was a man deeply attached to Tuscan tradition. He and his wife Franca decided to aim high and count primarily on export. From modest beginnings, the focus remains the same today the production of high quality wines worthy of an expert international clientele.
Viticcio is now owned and operated by Alessandro Landini who, by following in his father's footsteps, is the epitome of a new class of wine entrepreneurs passionate, competent and professional blending tradition with state-of-the-art technology.
TASTING NOTES
A wine that fills your mouth with currants and berries. Full body, velvety tannins and a firm finish. This is balanced, fresh and fruity. Made from 50% Sangiovese, 25% Cabernet Sauvignon and 25% Merlot. Super Tuscan value. Delicious now and will get even better with some age.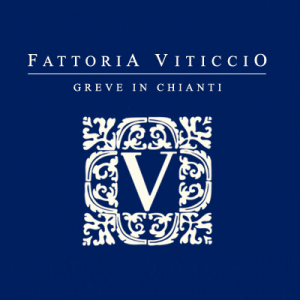 50% Sangiovese, 25% Cabernet Sauvignon, 25% Merlot
Wines
From Fattoria Viticcio
Stile Brands
1528 Commercial Drive,
Vancouver, British Columbia
Canada, V5L 3Y2
Office Hours
Mon-Fri: 9:30-18:30
Sat-Sun: closed