D1 LONDON 
D1 London Spirits is a range of luxury spirits by D.J. Limbrey Distilling Co. which blend traditional distilling craft with contemporary art.
D1 London Gin is a multi-award winning smooth and versatile gin which includes a daring kick of nettles that balances fruit flavours and aromas. The reversible bottle provides a clear canvas for the iconic 'Floral Skull', from the series of artworks by international artist Jacky Tsai, originally made famous by Alexander McQueen.
D1 Potato Vodka is a spirit of outstanding character that combines delicious creamy smoothness with the diverse cultural references of Jacky Tsai's Stained Glass Skull. Delectable over ice and matchless in a martini, D1 sets a new benchmark for luxury vodka.
DISTILLATION
A very narrow cut of the purest triple-distilled grain spirit and introduce this to a copper pot still. We then conduct a batch distillation with juniper berries and bespoke botanicals including coriander, orange and lemon peel, angelica root, cassia bark, almond and liquorice. Lastly, we add a daring kick of nettles selected especially for us by a master tea blender which is infused and blended with our botanicals to create our unique 40% ABV gin of extraordinary British character.
Nose: A crest of nettle tailed by apricots with rich blackcurrant airs.
Palate: Underlying juniper that endures through peaks of orange blossom, lemon oil and even coriander leaf flavours rounded by the elegance of nettle.
Finish: Lingering sweetness from the juniper with an echo of summer
fruits.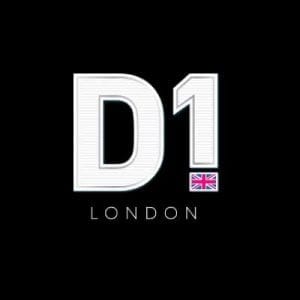 D.J. Limbrey Distilling Co. Ltd
Spirits
From  D.J. Limbrey Distilling Co. Ltd
Stile Brands
1528 Commercial Drive,
Vancouver, British Columbia
Canada, V5L 3Y2
Office Hours
Mon-Fri: 9:30-18:30
Sat-Sun: closed